WELCOME TO LITTLE B RANCH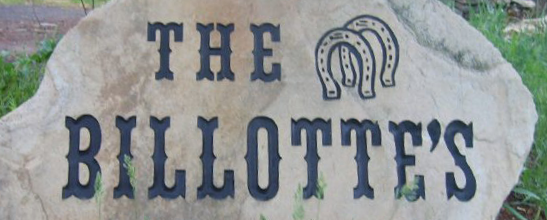 Howdy, and welcome to Little B Ranch! Located in Clearfield Co. PA on the outskirts of the PA Wilds and Elk range, it is the home-base for Professional farrier and trainer, Dave Billotte, II and his wife, Liz and daughter, Grace. It is currently undergoing some renovations to create an ideal setting for training your mounted shooting prospect or starting colts and exposing them to the big world outside of an arena. Abundant trails and wildlife surrounding the 25 acre facility make for a well rounded training experience for you and your horse. There is also a beautiful old farmhouse that serves as quarters for clients and guests when they would like to come in for lessons or to get in tune with their horse.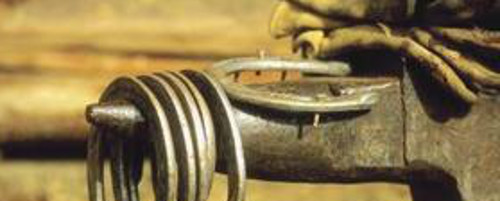 Professional Farrier Service
We offer full professional farrier services, as well as bar shoes, snow pads, special packing, and other specialty services.  Hot-fitting is preferred, but horses can be shod with or without as requested.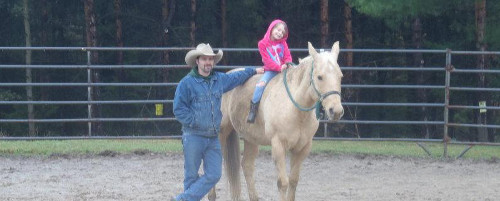 Lessons
We offer a variety of lessons for children, adults, beginners and more advanced. Basic horsemanship skills through mounted shooting lessons and clinics. Contact us for more information.

Training
Training is $800/month and includes full board and turn out.  For mounted shooting training add cost of ammo (varies horse to horse).
Blanketing, farrier services, veterinarian, special feeding and de-worming additional.
Special turn out arrangements and other requests can be considered.
Now Standing Two Great Stallions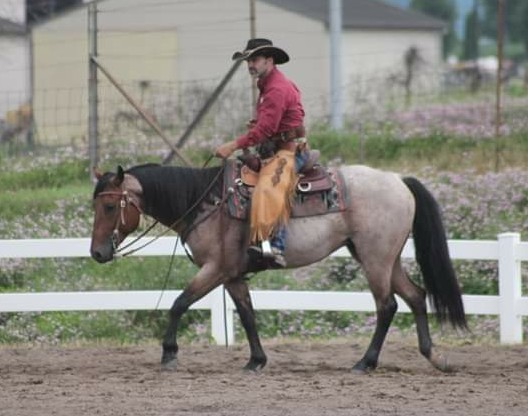 Hawkhills Dunsmoke
Dunsmoke is a handsome 2014 model bay-roan. With a laid back disposition, athleticism and good looks he is a perfect trifecta to cross on your mare(s). He is a solid shooting horse and placed 4th at the first CMSA Futurity in 2018. His career is just getting started.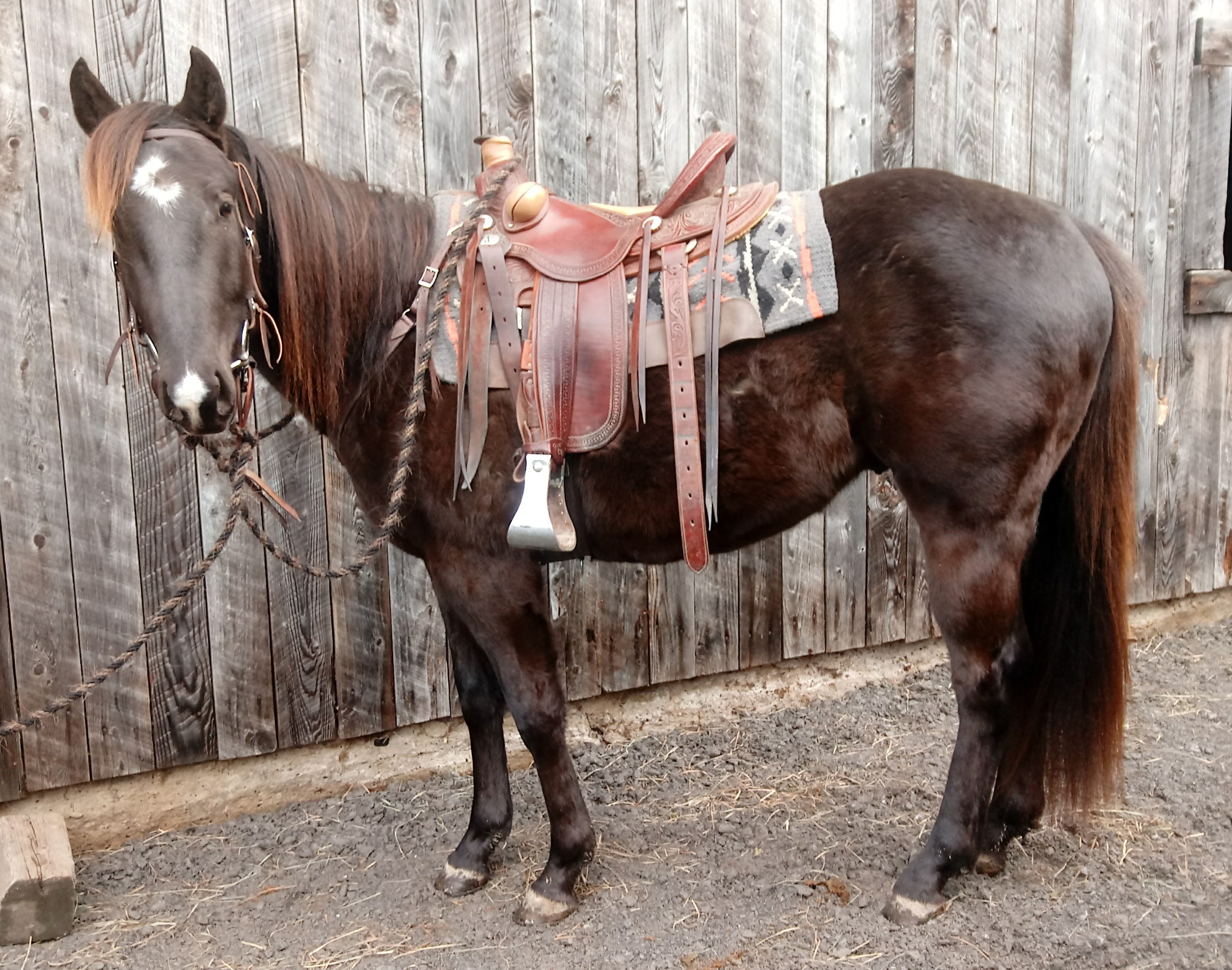 TS Blackhawk
Blackhawk is another up-and-comer. With that black color and the brains and willingness to go with it, he is a great performance stallion prospect for your mare(s). His pedigree boasts the top racing lines of Dash For Perks on top crossed with the cow prowess of Mr. Dual Pep and Colonel Freckles on the bottom. He is a 2019 CMSA Incentive Fund Stallion. Look for him at the Futurity in September!
EVENTS
Check out of upcoming events …
"
…..just called to let you know that my horses' feet look the best they have in a long time and they are traveling smooth as glass. Even a novice rider noticed the difference today. Thanks so much for doing a great job.        
-Pat Dunlap
"
"
I couldn't be happier with how much of a rockstar Fritz is. Thanks Dave and Liz for making him that way and all your help. I can't wait to get him home to ride him more.
-Chas Smith
"
"
 ….just so you know, if anything ever happens that we get divorced, you still have to shoe my horses. I don' t trust anyone else to do as good a job.
-Liz Billotte
"
For Sale
Horses, Equipment and more for sale ..
Check out what we have for sale and reach out if you have any questions by phone or through the form below!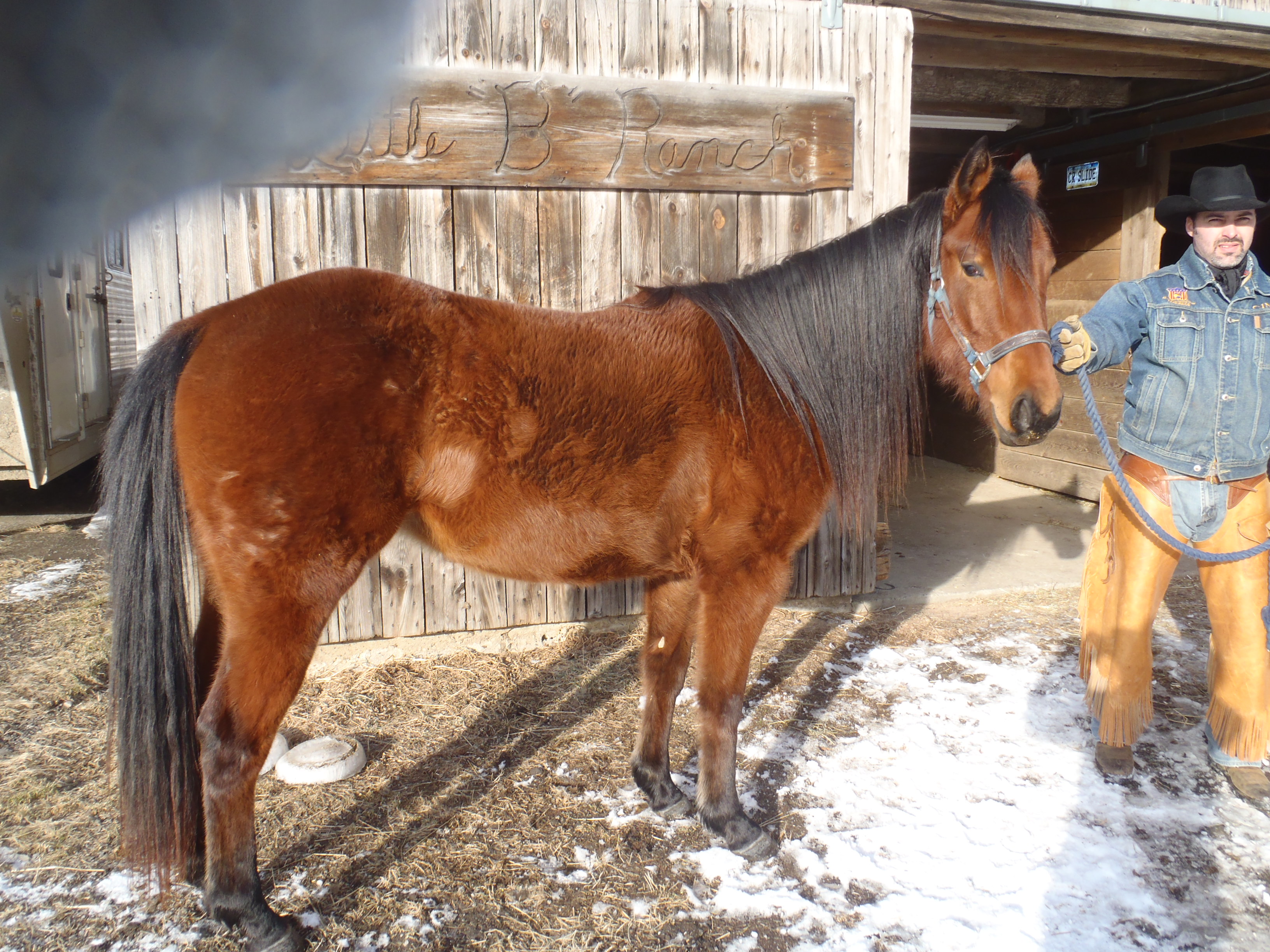 Horse
Leona  aka Justafire
Price: $$$$ SOLD
Message Us
Get in touch if you have any questions or want to talk about our services